Welcome to our new redesigned website. Pizza by Alex Chicago is now offering great dishes and awesome tasty pizza made in our brick oven. We are here to satisfy our customers and provide with the great service they deserve. Try our tasty brick-oven pizza and see for yourself how good it is. We deliver right in front of your door in a quick and clean manner because we know you deserve the best.
Home of the Brick-Oven Pizza

Entrees Specials $6.99 Soup or Salad - Please Call Us

ORDER ONLINE NOW!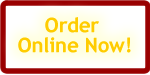 B.Y.O.B.
BOOK YOUR PRIVATE EVENTS HERE.

DOWNLOAD MENU
Pizza by Alex
5040 - 44 W. Montrose Ave
Chicago, IL 60641
773-427-8900
Fax: 773-427-2744